---
Installation is not difficult but will take some planning. 

Read through the

FAQ's

for tips and take a look at the videos for guidance.
The easiest installation is to include the

Fix-Ur-6

 

Back Flush Valve/Tool (BFV

) if you are replacing the oil cooler. Then it's about a 5 minute job.  Check out this video. It shows the Gen 1 model but the install is the same for the current model.  
 

Allow between 1 and 2 hours depending on your mechanic skills and tools if you are installing in the engine compartment. 

Basically you are going to drain the coolant level (a little over a gallon) from the radiator drain valve, remove the CAC boot from the turbo, remove the factory cap from the oil cooler (2-bolts) and replace it with the

Fix-Ur-6 Back Flush Valve/Tool (BFV

) utilizing the same bolts and a new gasket that is included in the kit. The back bolt will need a short handled 5/32nd allen wrench or a t30 star bit with a 1/4" wrench. See the pictures for some suggested tools.
DO NOT install the

BFV

 assembly with the valve threaded DOWN to backflush position. It will bottom out, the 2 bolts will not tighten properly, you will not be able to thread the valve UP to the normal position, and it will leak. Just be sure that the threaded valve stem of the BFV will freely turn as you tighten the 2 factory bolts.

Add or reuse the drained coolant (if it's fresh and clean). 

With the

BFV

in the normal (up) position check that the gasket is in the cap and install the cap and tighten. Please note that the

BFV

and cap normally only see less than 10 psi of pressure so it is not 

necessary

 to tighten them more than an eighth turn after hand tight. The included  short handled wrenches are great for that.

Put the CAC boot back on the turbo. This would be a good time to check for oil in it and clean if necessary.

 Don't forget to install the nylon tie wrap to lock everything in place in the up normal driving/operating position. 



Please see the GENERATION 2 BFV Video below   https://www.youtube.com/edit?o=U&video_id=yIX1rr8zSTs for all units shipped after 7/27/17.
---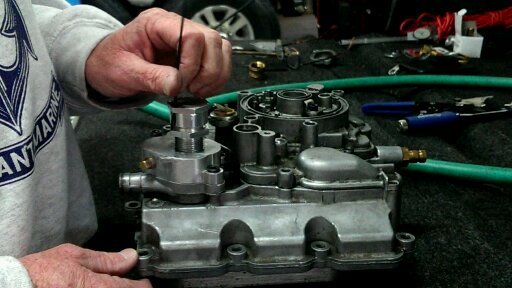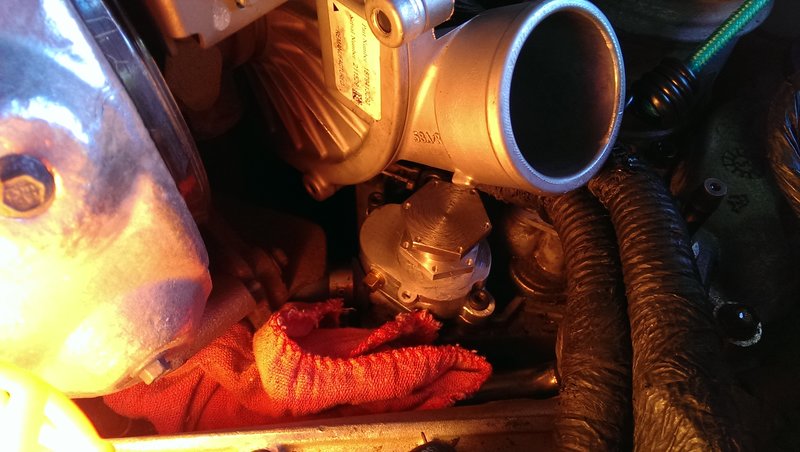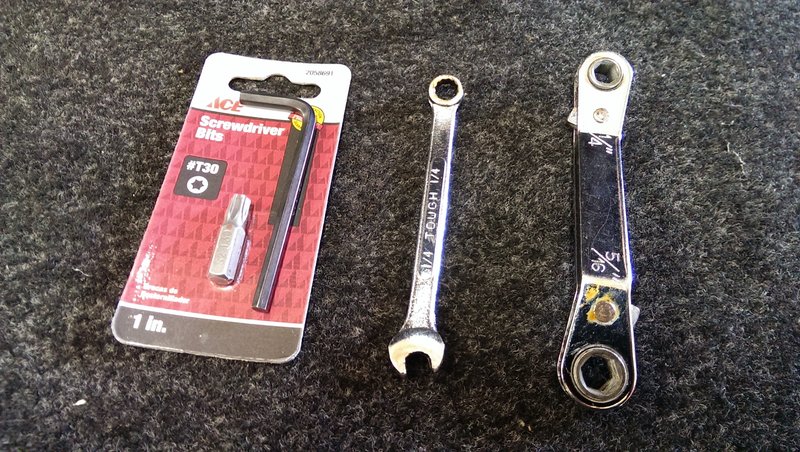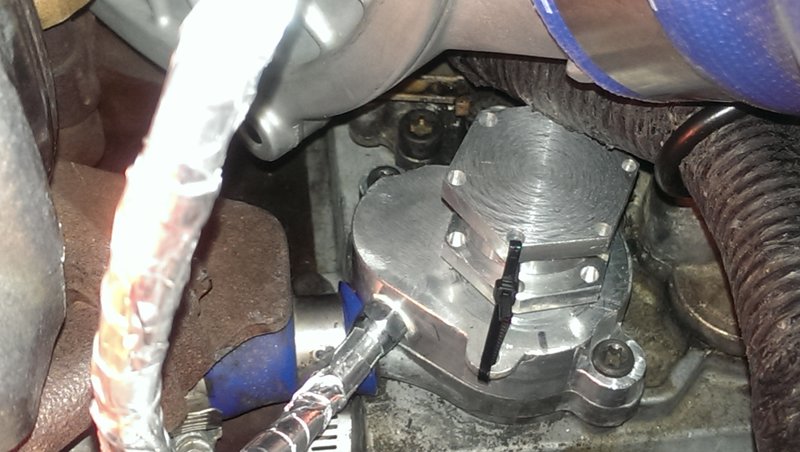 ---