I specifically designed the

BackFlush Valve/Tool 

(

BFV

) to be PERMANENTLY INSTALLED. Once the

BFV

is in place you can 

use

 a garden hose and a few garden hose fittings to back flush the oil cooler 

quickly

 and easily.  Another option is to connect a washing machine hose with a built in 90 degree fitting to the BFV.

The

BackFlush Valve/Tool

 (

BFV

) has only 2 standard positions. Either threaded/turned all the way up in the housing or all the way down. 
Normal driving position is

BFV

threaded/turned up and tightened, locknut down and tightened, with the cap on and locked. 
Backflush position is

BFV

threaded/turned down with the lock nut and cap off and a hose attached for backflushing. After turning the

BFV

down by hand use the included 15/16" wrench to tighten it against the housing. It will not take more than an eighth turn. Please do not overtighten the valve body in either position. This could stretch the gaskets and cause leaks. The cooling system normally operates at less than 10psig so a "snug" fit is normally adequate.
Please review the following photo 

showing tools and fittings used to backflush

,  a simple animation of an oil cooler operation and a short video showing a bench installation and operation of the

BFV

.

Be sure to read the

FAQ's

for more info.

A recent customer advised that he used an old washing machine connection hose with a built in 90 fitting and female to female connections to connect the BFV to his garden hose with great success. Following his recommendation we now offer that product.
---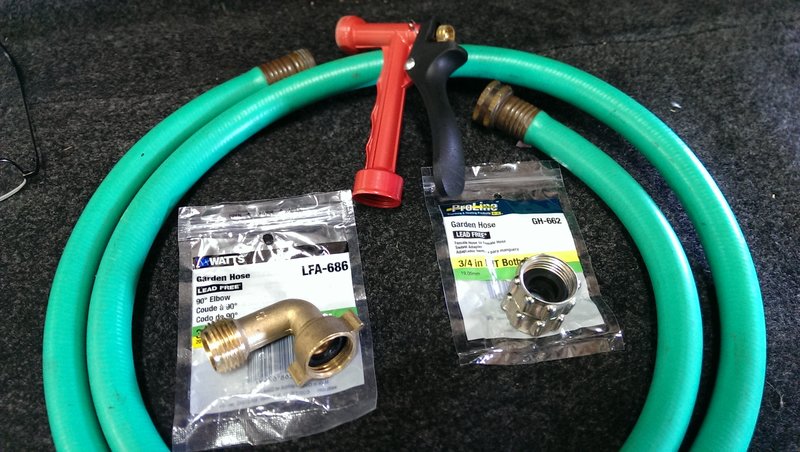 ---